Travelling with pets. Birds
In this page: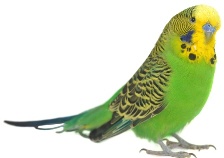 According to EU regulations, pet birds are considered to be those of avian species other than: chickens, turkeys, guinea fowl, ducks, geese, quails, pigeons, pheasants, partridges and ratites.
Non- commercial movement of a pet is considered as long as:


- No more than 5 animals, if they come from a third country
- They have no commercial purpose and there is no transfer of ownership.
- Travel with their owner or a person responsible for the animal(s) on their behalf during the trip. The movement of the animals is allowed to take place in a separate means of transport from that of the owner if it occurs within a period of no more than five days from the movement of the owner/responsible person.


If the movement of your animal(s) does not correspond to that of the pet(s), then it is a commercial movement.
1. Travelling to Spain from an EU country
2. Travelling from Spain to an EU country
The rules for the movement of birds between Member States are not harmonised at EU level, so each country can set its own rules (additional requirements or health certificate for introduction).
 
In the following link of the European Commission, you can find the requirements established by the different Member States:
http://ec.europa.eu/food/animal/liveanimals/pets/nat_rules_dogscatferret_en.htm

If you cannot find the appropriate information o it is not available, please contact us by email at  traces@magrama.es (only for enquiries about movements within the EU) to handle this request for information through the health authorities. 
Therefore, if you wish to travel with your pet, try to plan your trip with enough time to ensure that the health requirements of the destination countries are met.
In the event that you are going to return to Spain at a later date, take into account the information in section 1.
3. Travelling to a non-EU country
To travel to a third country your pet must meet the requirements of that country:
- Inquire at the embassy or consulate of that country.
- Find out at the website of the Ministry responsible for the country.
- Consult the information available in the section on exports of pets of
CEXGAN
, as well as:
 
Practical guide to travel with your pet

4. Introducing a pet bird from a non-EU country
To introduce a pet bird from a third country, you must do so through one of the Travelers' Points of Entry (Feb-2021) and declare to the Guardia Civil tax shelter that you are travelling with a pet, presenting your documentation.
 The animal must be accompanied by:

- An animal health certificate, which must be signed by an official veterinarian of the third country, and presented at least in Spanish.
- And a declaration, both in accordance with EU models.
1- Prior to export it has been isolated under official control for at least 30 days in the country of origin (Only for countries listed in Part 1 of Annex I or Part 1 of Annex II tol
Commission Regulation (EU) 206/2010
).

2- After import, it shall be quarantined for a period of 30 days in approved facilities. This option is only valid if you can prove that the quarantine facility accepts the animal. Consult the approved quarantine facilities in Spain.
3- In the last six months and no later than 60 days before dispatch, it has been vaccinated and, on at least one occasion, re-vaccinated against avian influenza.

4- It has been in isolation for at least 10 days before export and has been tested for avian influenza H5N1 antigen or genome, carried out on a sample taken not earlier than the third day of isolation.
This information is solely of a sanitary nature and does not include any other provisions that might apply to your animal such as the Regulations concerning potentially invasive species or the CITES Convention.
LINKS